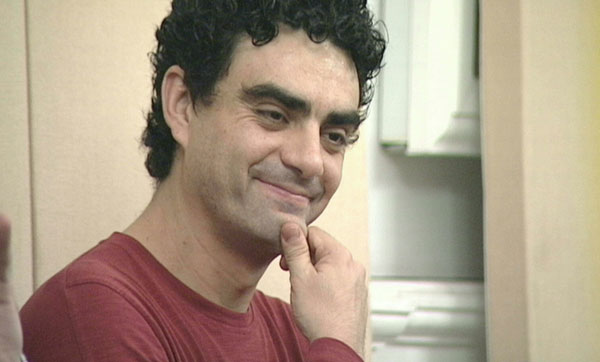 Rolando Villazon is the Everest of today tenors for me! He s got this great baritonal, Domingo-like voice, he s an amazing actor and entertainer (you have to see him in concert to understand!) and he looks like a good guy! BUT Rolando was missing from this blog so i thought i should upload something really weird...And here it is, Rolando singing greek music and greek poetry in greek!
"Greece: Poetry in Music will feature modern poetry by acclaimed Greek poets C.P. Cavafy, George Seferis, 1963 Nobel Prize Winner, and Odysseas Elytis, 1979 Nobel Prize Winner. The poets' literary works have been set to music by Greece's most prominent composers, including Mikis Theodorakis, Manos Hatzidakis, Dimitris Laghios, Dimitris Papadimitriou and Spyros Samaras, composer of the Olympic Anthem. Presenting their works will be the National Symphony Orchestra of the Hellenic Broadcasting Corporation-ERT, led by conductors Andreas Pylarinos and Mo Steven White; Mexican lyric tenor Rolando Villazon; and Greek soloists Foteini Darra, Tasos Apostolou, and Andreas Smyrnakis".
This is a part of the info on this concert given on the 25th of
October at the Conference Hall of the United Nations in New York and
organised by the Greek government.


The concert has been telecast in Greece and i managed to rip off
the audio of Rolando's great performance.


First part: he s singing 3 greek songs (in greek) by composers Hadjidakis, Theodorakis
Second Part:More songs-in english- and also an aria from Samara's opera RHEA-in italian.
Bis: Granada (well, that's not really greek....heheh)
Rolando Villazon – Jonathan Kelly piano
1. Me tin proti stagona tis vrohis
Music by Manos Hadjidakis
Poem by Odysseas Elytis (Nobel Prize 1979)
2. Kratisa ti zoi mou
Music by Mikis Theodorakis
Poem by Yorgos Seferis (Nobel prize, 1963)
3. Meres tou 1903
Music, Manos Hadjidakis
Poem by Constantinos P. Kavafis
Second part
4. O Yenaris tou 1904
Music by Dimitris Papadimitriou
Poem by C.P. Kavafis
5. Epestrefe
Music by D. Papadimitriou
Poem by Kavafis
6. O Dekemvris tou 1903
Music by D. Papadimitriou
Poem by Kavafis
7. Ouverture from RHEA
Music by Spyro Samaras
8. Aria of Lyssias from RHEA
Music by Spyro Samaras
9. Granada (I think you all know what this is).
Greek Radio Orchestra and Chorus.
Download
HERE